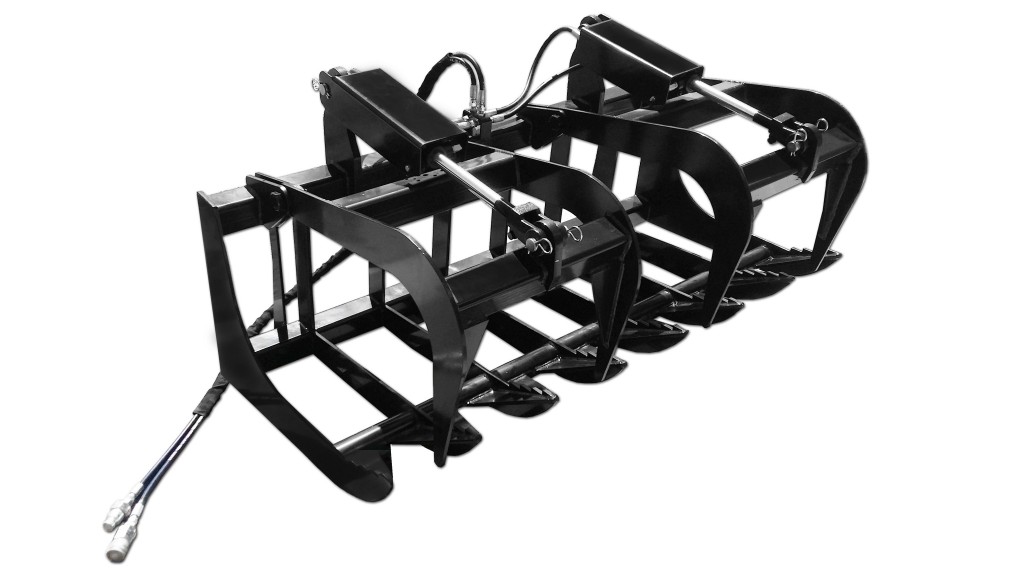 Economy Root Grapple.
American Attachments economy root grapple is the ideal attachment for your skid steer needs. Whether collecting and removing debris piles, storm clean up, or clearing land this root grapple will do the job.  We have built our economy root grapples to fit the needs of our customers who need to do light work around the farm but do not want to break the bank. Rated for machines up to 45 horse power. Our economy root grapple is built lighter than our heavy duty root grapple and is meant for the end user who plans to use their economy root grapple every so often.  If you need a heavier, more powerful root grapple, built to take on tough jobs please see our Heavy Duty Root Grapple.
Economy Root Grapple Specs.
•2" bore by 8" stroke tie rod cylinder.
•3/8" tines with 9" spacing.
•3"x3"x1/4" tubing frame.
•Cylinder covers.
Economy Root Grapple Sizes.
60″ -$1,220.00
66″ -$1,255.00
72″ -$1,290.00
Rated for more machines with 45 hp. or less.
*Please Note – The Economy Root Grapple does not come with our standard warranty.
Gallery