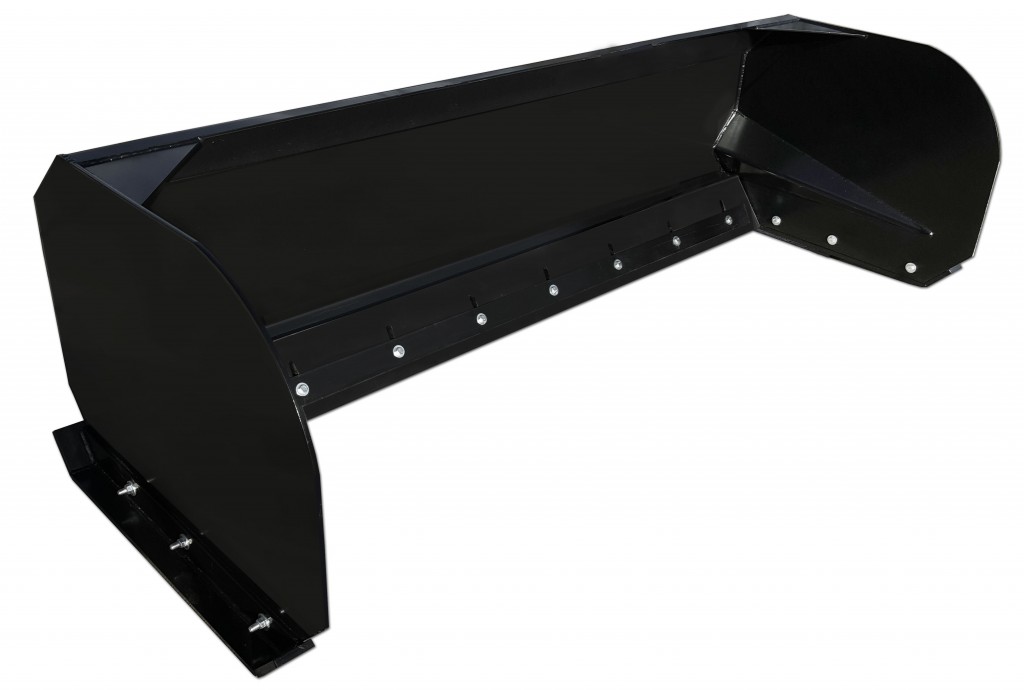 Snow Pusher.
Make snow removal easy.  American Attachments snow pusher is ideal for pushing light weight, high volume material. Our pusher offers a 1 1/2″ thick x 8″ rubber edge that is adjustable and replaceable.  1/2″ replaceable ware shoes and a 1/4″ wrap.  If a snow pusher is not the piece of snow removal equipment that will fit your needs then please take at look at our Snow Plows.
Price
$1,812.00
SKU: AASPUSH
Snow Pusher Specs.
3/8″ sides.
1/4″ wrap.
1/2″ ware shoes.
1 1/2″ x 8″ rubber edge.
Snow Pusher Sizes. 
84″ -$1,812.00.
96″ -$1,954.00.
108″ $2,131.00.
120″ -$2,345.00.
Please go to the "About Us" button to see important warranty information.
Gallery