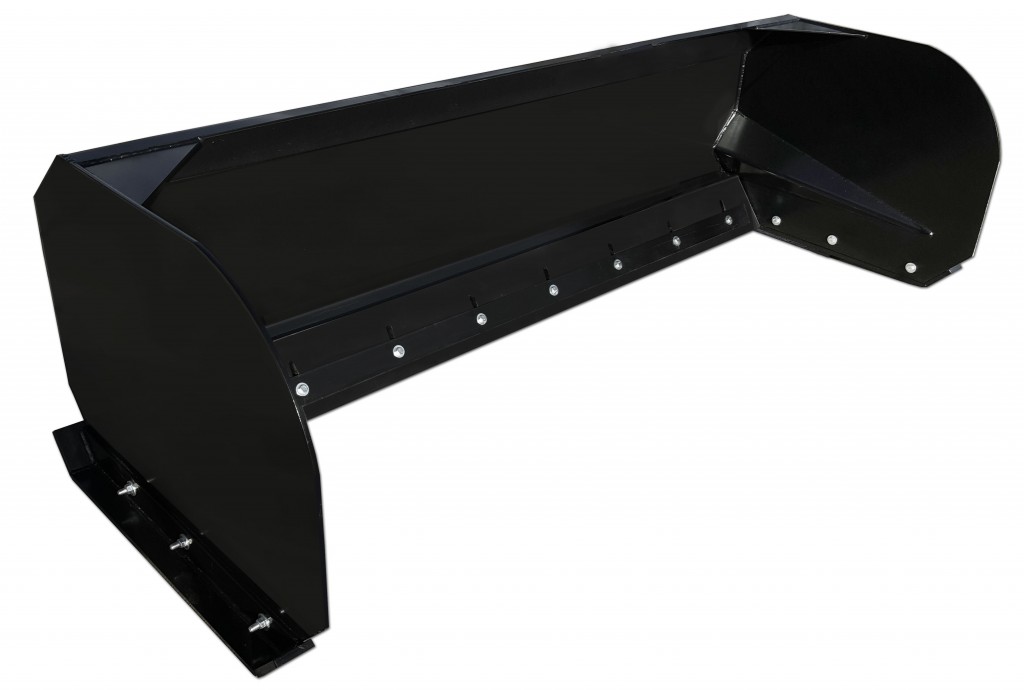 Snow Pusher.
Make snow removal easy.  American Attachments snow pushers are ideal for pushing light weight, high volume material. If a snow pusher is not the piece of snow removal equipment that will fit your needs then please take at look at our Snow Plows.
Price
$2,171.00
SKU: AASPUSH
Snow Pusher Specs.
3/8″ sides.
1/4″ wrap.
1/2″ ware shoes.
1 1/2″ x 8″ rubber edge.
Snow Pusher Sizes. 
84″ -$2,171.00.
96″ -$2,341.00.
108″ $2,552.00.
120″ -$2,809.00.
We also offer Compact Tractor versions as well. Call today or put your information in the sidebar to be contacted by email.
Please go to the "About Us" button to see important warranty information.
Gallery