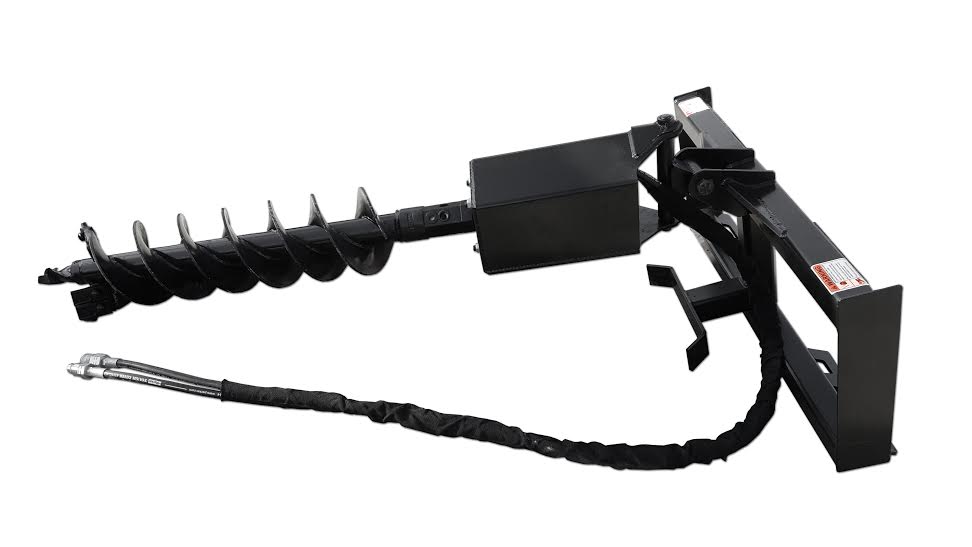 Auger.
Over time the skid steer auger has taken back breaking work and made it easy, ours is no different.  Our auger offers a planetary gear system so you'll never have to worry about chains breaking or coming loose while drilling.  With a 2″ hex output shaft and a Parker motor this unit can take on any job.  American Attachments also carries a wide variety of bits.  Please see the bit sizes below for size and pricing.
 Specs.
Parker motor.
Gear Driven (no chains).
Output shaft: 2″ hex.
Bit not included in price shown.  Please see below for bit sizes and prices.
Bit Sizes and Prices.
6″  -$350.00.
9″   -$473.00.
12″ -$519.00.
18″ -$739.00.
24″ -$891.00.
30″ -$1,190.00.
Please go to the "About Us" button to see important warranty information.
Gallery