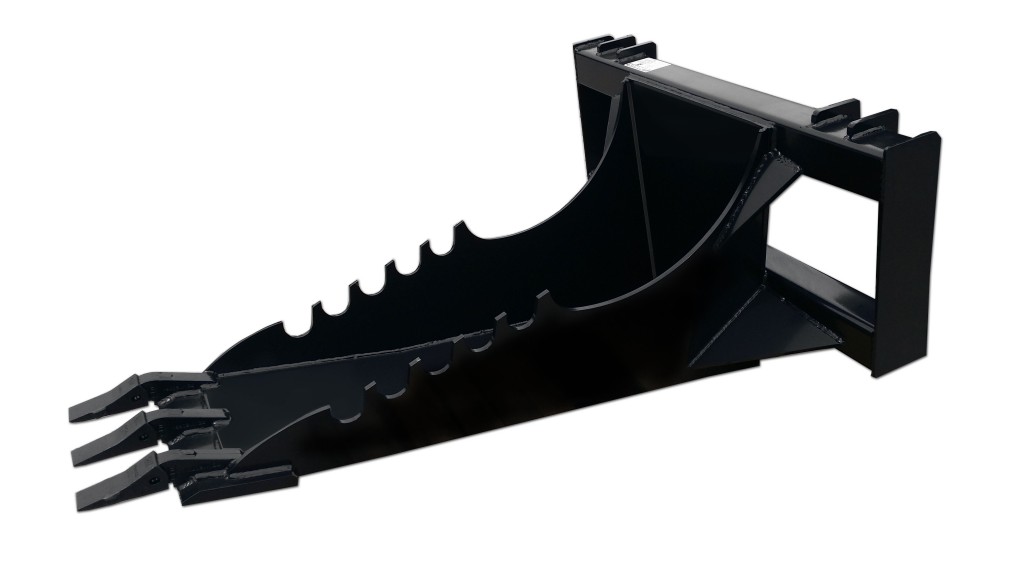 Super Duty Stump Bucket.
Have a stump that needs to be uprooted? Then take a look at our Super Duty stump bucket. American Attachments super duty stump bucket is great for digging up stumps, roots, and rocks. This bucket is also great for digging shallow footing for foundation work and small ditches for irrigation work.  If this bucket is too heavy for the job you want to do please take a look at our Heavy Duty Stump Bucket.  Our heavy duty stump bucket offers 3″ x 3″ x 1/4″ frame tubing, 3/8″ sides edge, 3/16″ formed wrap, 3- 23 series teeth and 2″ x 3/8″ ware bars. This attachment is rated for machines over 65 horse power.
Super Duty Stump Bucket Specs.  
4″x 4″x 1/4″ Square Tube Frame.
1/2″ Sides.
1/2″ Back and Bottom Plate.
1″ x 8″ Cutting Edge.
3- Series 23 Bucket Teeth.
Rated for machines with over 65 hp.
Gallery