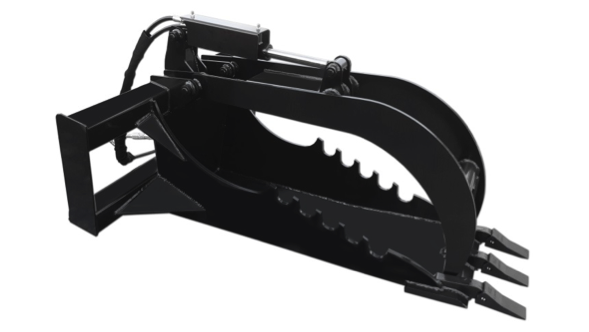 Super Duty Stump Bucket With Grapple.
Our super duty stump bucket is a popular option, and we raised the bar by adding a grapple to it. It is great for digging up stumps, roots, and rocks and carry them off to burn piles or load them in to a dump truck. This attachment is rated for machines over 65 horse power.
Super Duty Stump Bucket Specs.  
4″x 4″x 1/4″ Square Tube Frame.
1/2″ Sides.
1/2″ Back and Bottom Plate.
1″ x 8″ Cutting Edge.
3- Series 23 Bucket Teeth
½" tine
2" x 10" cylinder
Rated for machines above 65 hp.