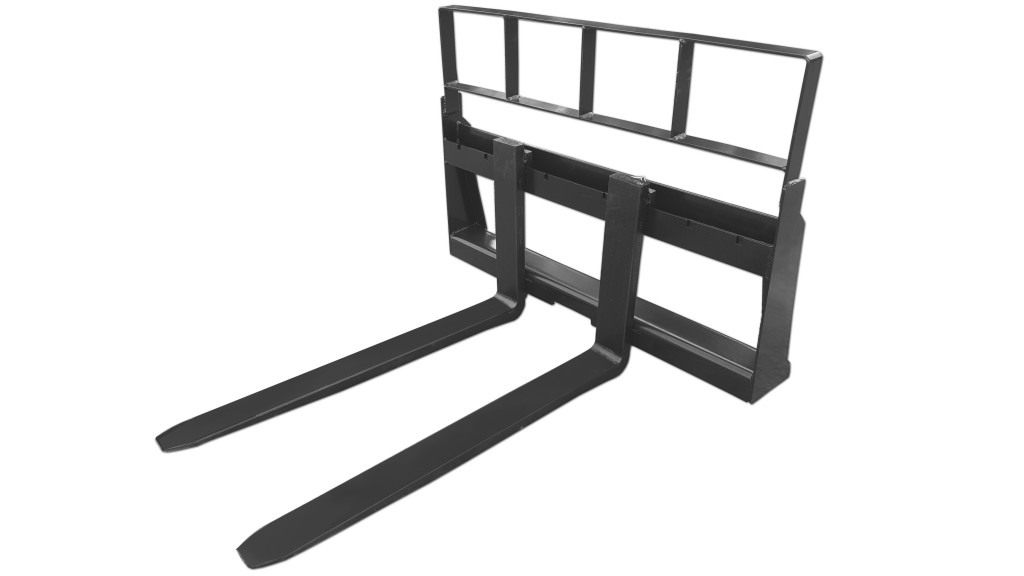 Standard Duty Pallet Forks.
Forks are a must have for any skid steer owner. Whether moving pallets loading lumber or just about anything else these forks will do the job at a price lower than our competitors.  American Attachments standard duty pallet forks are made for the end user who is looking to move light materials.  A 42″ tine and a 2,800 lb capacity make our standard duty pallet forks perfect for light moves. If you are looking to movie heavier items please take a look at our Heavy Duty Pallet Forks.  These pallet forks offer a 48″ tine and a 4,000 lb load capacity.
Standard Duty Pallet Forks Specs.
• 2,800 lb load capacity.
• 42" fork tines.
Gallery