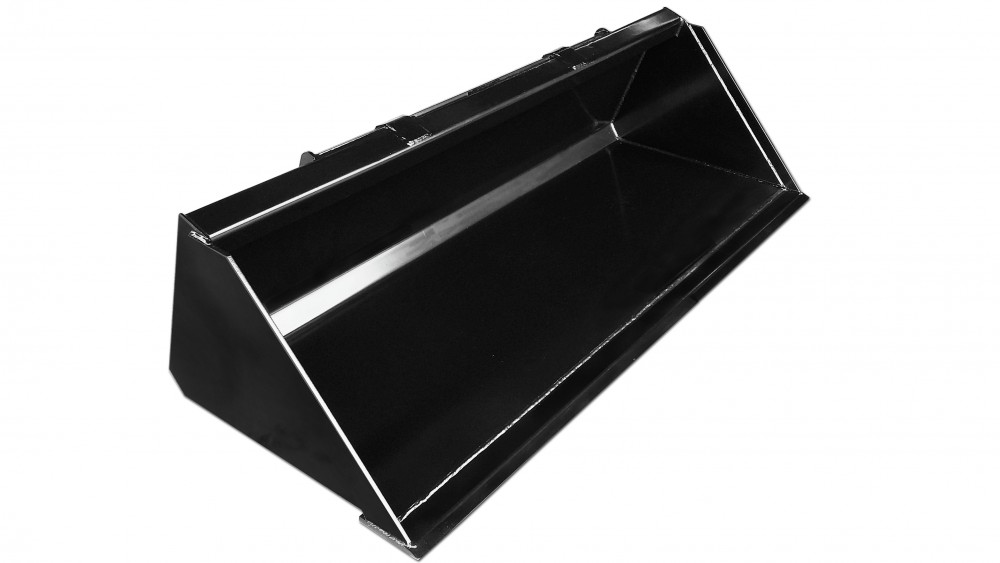 Low Profile Bucket.
American Attachments standard duty low profile bucket is ideal for any digging, grading, or dirt moving project.  Our low profile buckets are 29.40″ from the back of the bucket to the front of the cutting edge.  This makes them shorter than our Long Bottom Buckets which are 35″ from back to front. Our standard low profile bucket is the ideal bucket for the customer who has a lesser horse power machine and needs a bucket that wont over load their machine. Rated for machines up to 45 HP.
Low Profile Bucket Specs.
• 3/16" formed wrap.
• 1/2" x 6" edge.
• 3/8" x 2" wear bars.
• Optional weld on teeth available.
Rated for machines with up to 45 hp.
Low Profile Bucket Sizes.
66″ -$690.00
72″ -$741.00
78″ -$809.00
84″ -$877.00
Gallery