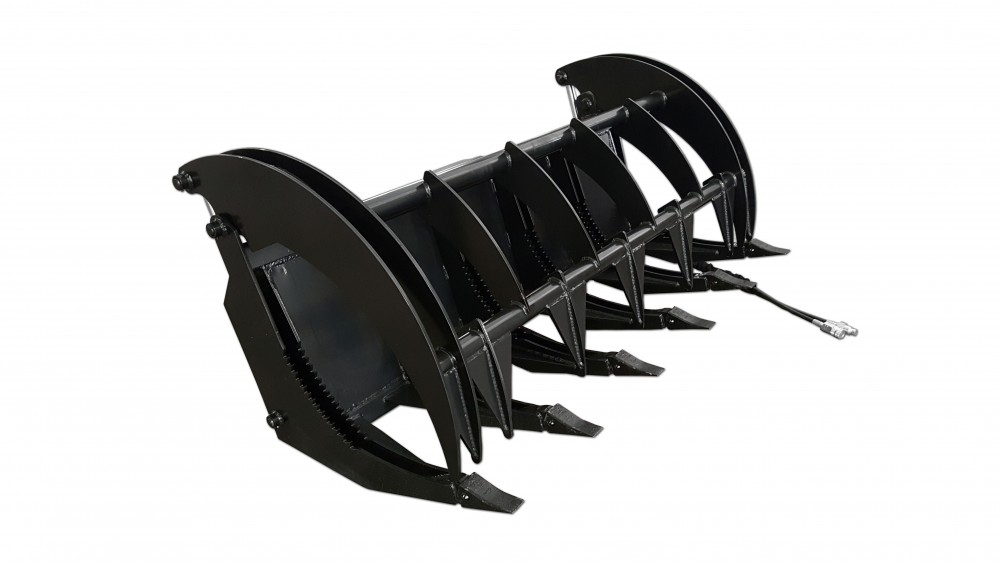 Heavy Duty Grapple Rake.
American Attachments heavy duty grapple rake is one of the most versatile tools for your skid steer. Our grapple rake can do it all from building burn piles on the farm, cleaning up storm debris or a construction site.  Even move large unwanted rocks or other oddly shaped material. Suitable for machines under 65 HP. Also, we offer an Economy Grapple Rake for machines with 45 HP. or less.
Price
$2,724.00
SKU: AAHDGRT
Heavy Duty Grapple Rake Specs.
• 2" bore by 10" stroke welded cylinder.
• Grease fittings at all pivots.
• 3/8" tines.
• 3/16" full back plate.
• 23 Series bucket teeth.
For machines with up to 65 hp.
Heavy Duty Grapple Rake Sizes.
72″ -$2,724.00
84″ -$2,894.00
To see our grapple rake in actions please check out this ==> video.
Please go to the "About Us" button to see important warranty information.
Gallery