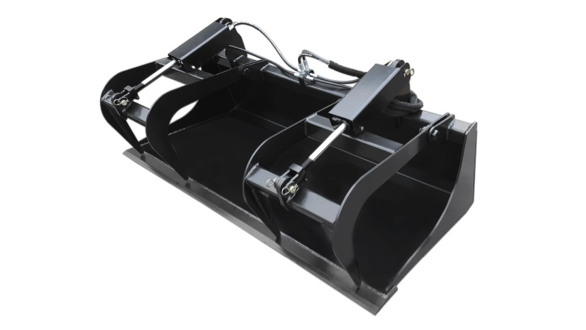 Economy Grapple Bucket.
American Attachments economy grapple bucket is great for picking up piles of debris, rocks, short logs and other material. This version is a great value buy if you have a smaller machine with less than 45 horsepower.
Economy Grapple Bucket Specs.
3/16 steel wrap, 3/8" sides & tines
½" x 6" edge
3" square back & tines
For machines with 45 hp or less.
Economy Grapple Bucket Sizes.
60″ – $1,284.00
66″ – $1,325.00
72″ – $1,367.00
Our economy versions do not have our standard warranty policy. Please go to the "About Us" button to see important warranty information.