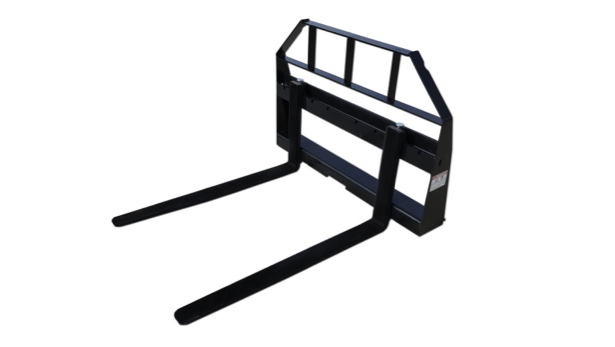 Compact Tractor Forks

Our compact tractor forks are great for small tractors and small skid steers. This version of our forks offers the lowest load capacity that we offer for forks, as they have a 2,000 lbs. load capacity and 42″ tines. If you are looking for a set of forks to carry lighter objects around then you have found what you need.
Compact Tractor Forks Specs.
½" top slide
5/16" bottom
3/16" sides
¼" grill slats